All New ColorVu
Smart Hybrid Light Cameras
Illuminate Darkness Perfectly
with Intelligent Lighting
Meet Hikvision's Latest Intelligent Light Cameras
Elevate your security with Hikvision's ColorVu Smart Hybrid Light Cameras, precisely engineered to enhance overall security performance across diverse lighting environments. This series enables you to experience the perfect blend of robust hardware, versatile software capabilities, and seamless integration with the Hikvision Embedded Open Platform (HEOP) for third-party applications.
Our innovative, intelligent technology delivers unparalleled reliability and scalability. Intelligent, adjustable lighting enables systems integrators and installers to unlock greater success in a wide range of markets. Discover how these formidable cameras can serve as a cost-effective, critical solution for your next installation. Unlock the full potential of Hikvision's ColorVu Smart Hybrid Light Cameras today and redefine security standards for tomorrow.

Excellent Imaging Performance

Intelligent for Varied Applications

Compatible with Third-Party Applications
Hybrid Light Camera Advantages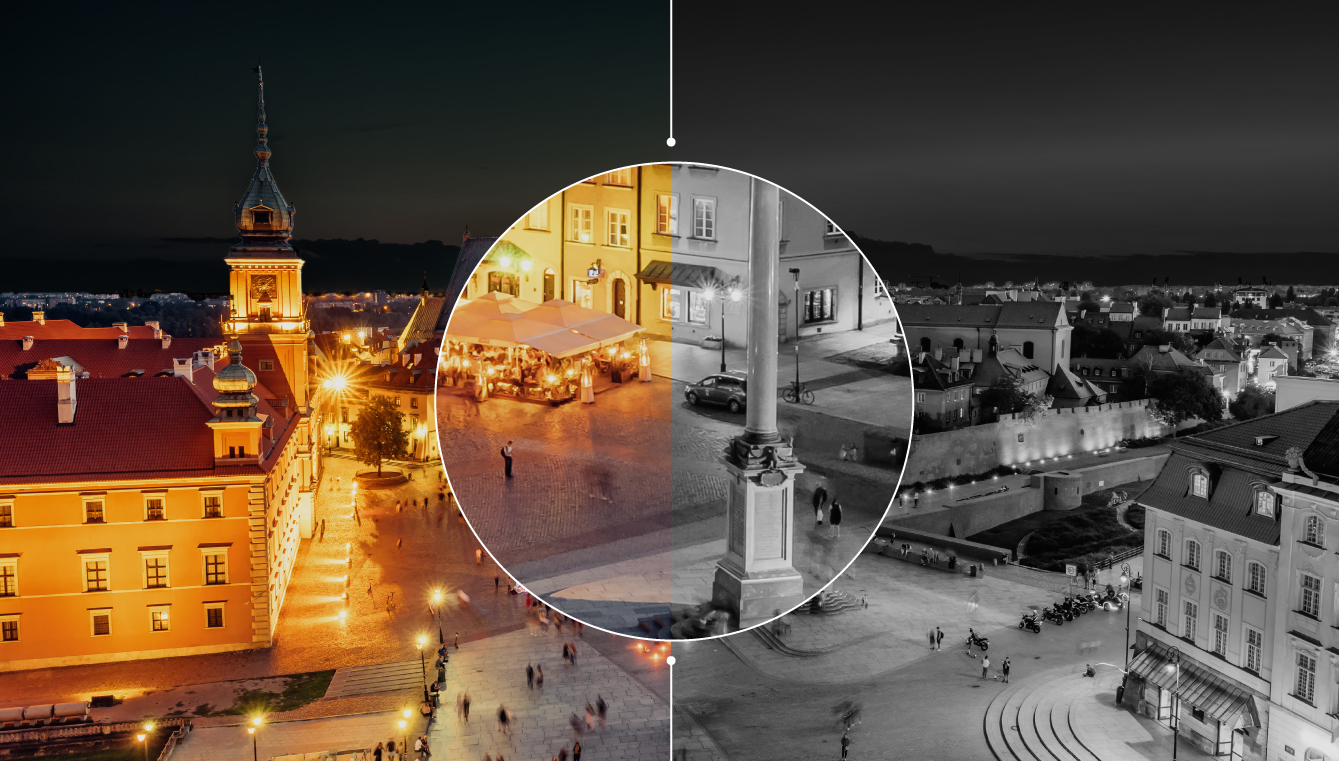 HD Images, Rendered Perfectly
Immerse yourself in the world of razor-sharp, high-definition imagery with resolutions up to 4K. Our innovative technology ensures consistently clear imaging, capturing every detail with absolute precision. Elevate your monitoring experience with extended full-color capabilities, providing an enhanced, vibrant visual experience like never before.
Improve Monitoring Agility with Smart Hybrid Lighting
Select the perfect lighting mode tailored to your environment. Experience vibrant 24/7 full color, crisp IR (black and white), or adaptive Smart Mode. In Smart Mode, the camera remains in IR, intelligently switching to color imaging upon capturing critical event-triggered details. Elevate your installation with the ultimate versatility and precision.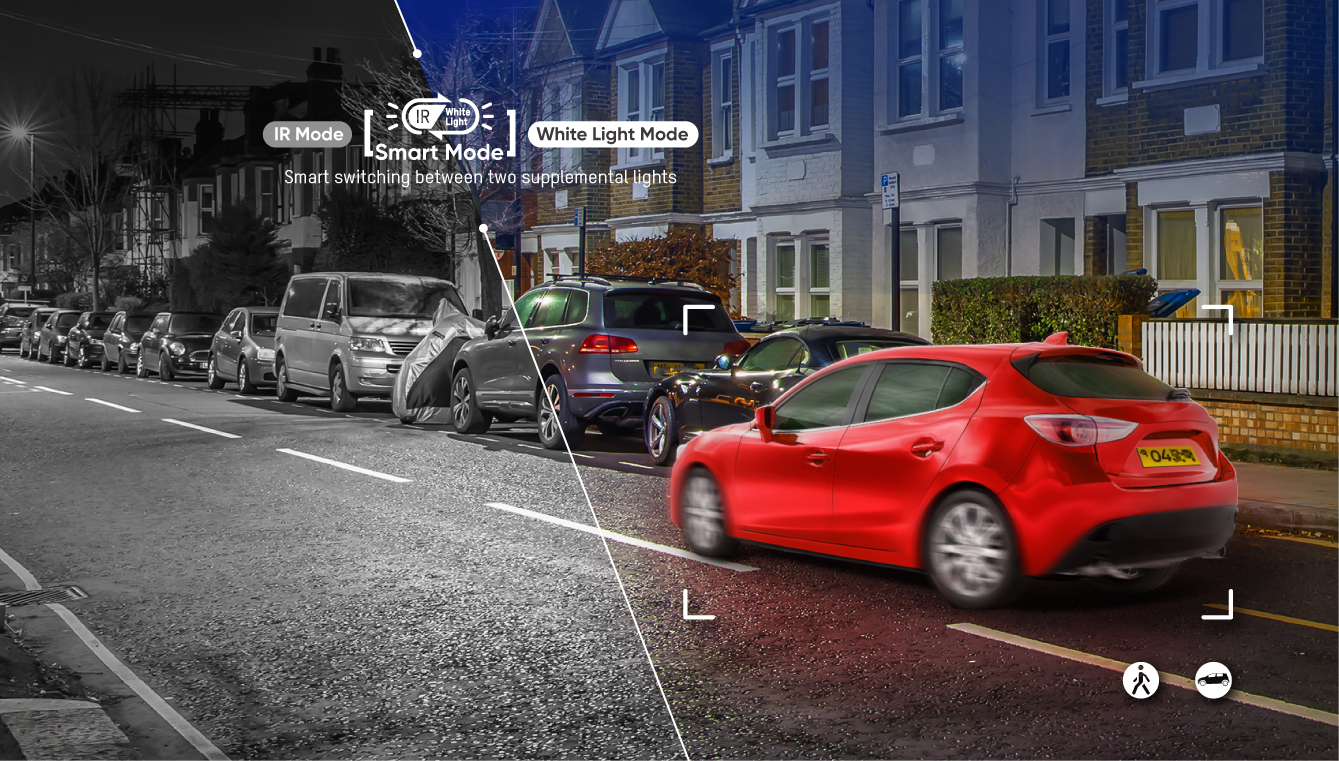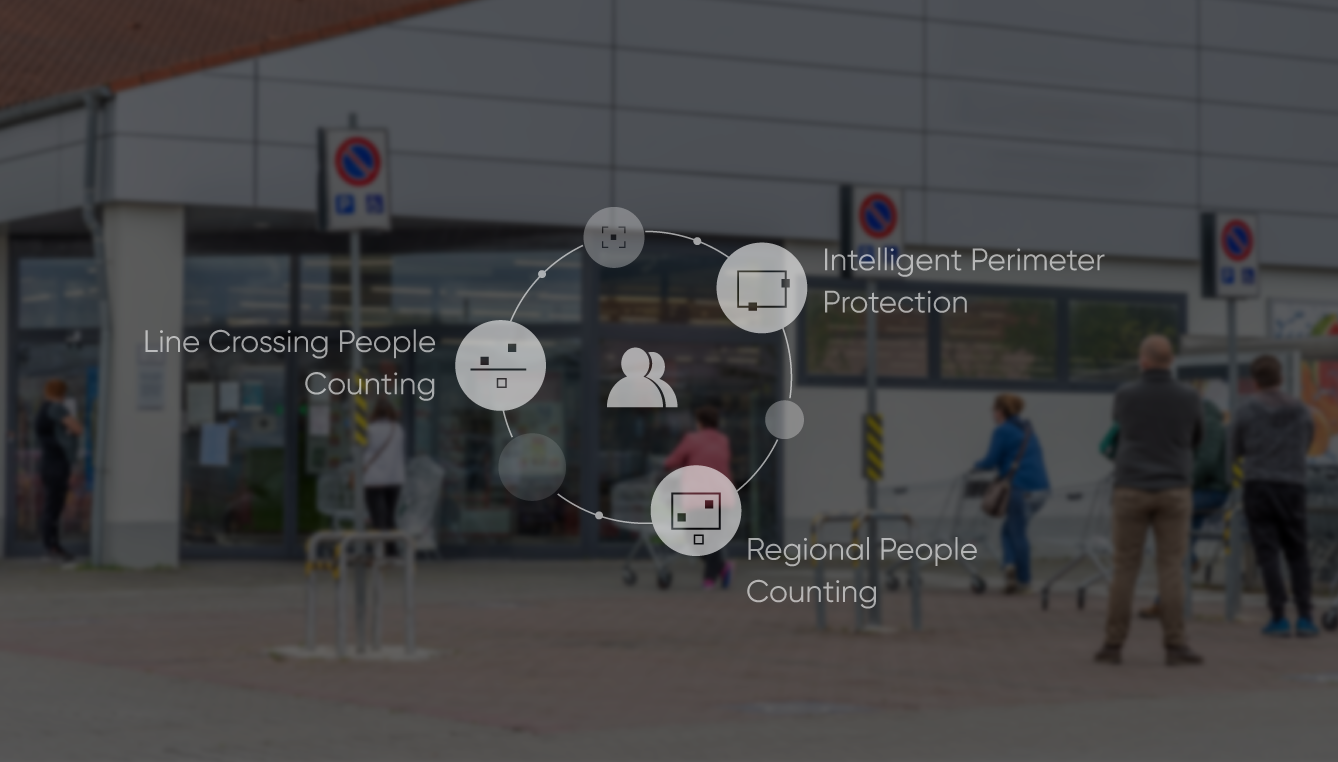 Smart Intelligence for Various Applications
Transition seamlessly between dedicated, embedded AI algorithms such as people counting and AcuSense-powered perimeter protection. The Hikvision Embedded Open Platform (HEOP) further enhances the user experience by enabling smooth integration with third-party applications. Uplevel your security with the cutting-edge world of AI-driven security and customization of Smart Hybrid Lighting.
How Smart Hybrid Light Works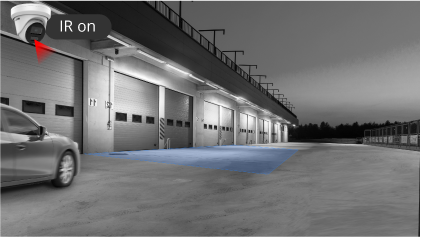 In the absence of a vehicle or person, the camera uses only IR light.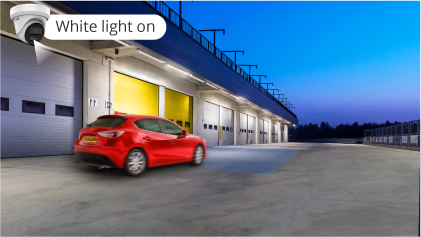 When a vehicle or person is detected, white light is automatically triggered on, resulting in vivid color imaging with clear details.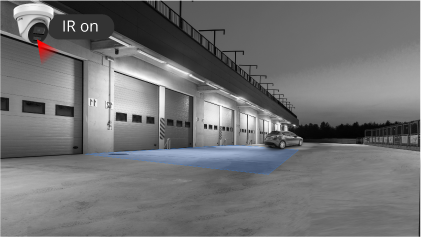 Once the vehicle or person leaves, the cameras switch back to IR light automatically.
Stunning Low Light Imaging
View incredibly vivid images both day and night, powered by our advanced ColorVu technology. ColorVu delivers striking detail and exceptional clarity, enabling faster identification of search targets.
Customizable Lighting for Intelligent Illumination
Explore tailored lighting modes which include covert black and white IR, dynamic full-color, or smart hybrid for adaptive nighttime target detection. This camera series enables you to experience versatile, high-performance security with intelligent illumination to meet your application needs.
Unmatched Versatility, Advanced Features
Leverage advanced features such as smart perimeter protection with human/vehicle detection and people-counting for staff optimization. Utilize Hikvision's Embedded Open Platform (HEOP) for innovative custom video security solutions that adapt to meet unique needs in the marketplace.
Smart Hybrid Light Product Page
Smart Hybrid Light Poster